BlackChip Poker Bonus Code and Promotions
BlackChip Poker – 100% up to $1,000 on First Deposit
BlackChip Poker is a well-respected brand on the Winning Poker Network. The WPN was formerly a small entity, but as word spread of its reliability and rewarding promos, it grew to the point that it's now the second-largest internet poker room open to American players.
Even after you're finished with your 100% up to $1,000 initial bonus deal, you'll be able to garner ongoing rewards through the Elite Benefits system. Furthermore, reload bonus opportunities come around about once every couple months.
If you're a high-volume regular, then you can gain even more free cash through the Beast and Sit & Crush weekly leaderboards, which are designed for ring game players and SNG enthusiasts respectively. This is just the beginning of the menu of rewards available at BCP.
Join BlackChip Poker and claim your 100% up to $1,000 bonus by clicking here.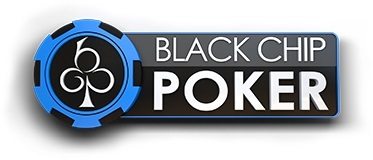 BlackChip Prohibited Jurisdictions
BlackChip Poker serves clients in the U.S., but the following states are excluded: Washington State, Nevada, Delaware, New Jersey, Maryland, Kentucky, Louisiana. Players from most countries are welcome, but not Guadeloupe, French Guyana, Mayotte, Réunion, Martinique, France, Spain, Italy and Turkey.
How to Qualify for the BCP Welcome Bonus
You don't need to enter any BlackChip Poker bonus code to receive the 100% up to $1,000 bonus on your first deposit. Instead, follow the steps below to get set up with your complimentary bonus money.
Follow our link to Black Chip Poker
Click any download link to grab the poker installation file
Run the installer, and open up the poker client software
Press the "Create New Account" button on the login screen, and follow all instructions for making a BlackChip Poker account
Once you're logged into your account, open the cashier from the bottom-right of the lobby.
Choose "Deposit" and select your payment method
Fill out the deposit form as shown in the image. You don't have to enter any BlackChip Poker bonus code or promo code to qualify for the 100% up to $1,000 offer
No matter which depositing method you opt to use, you'll get the same 100% up to $1,000 bonus. It will be credited right away to your account, but you still have to fulfill certain requirements before the bonus funds transform into real money. We'll go over the bonus clearing details below.
What Are the Components of the BCP First Deposit Bonus?
Whatever amount you fund your account with will be matched 100% up to a total of $1,000 in possible bonus monies. The minimum amount you can deposit to get this bonus is $25.
Depending on which deposit method you prefer, you might not be able to transact for the full $1,000 required to maximize the bonus value. You can contact support and see if they'll allow you to combine deposits to achieve the whole total of bonus cash that you're trying to amass.
The bonus is good for 60 days, during which time you must engage in real money poker play to clear it. Every type of poker game spread at Black Chip counts toward bonus release. The bonus is paid out in small portions as you work it off, so you needn't worry if you don't think you can clear it all in time.
You'll also get entry to Depositors Freerolls when you deposit for the first time. One of these freerolls takes place every Saturday at 12:05 p.m. ET, and there's $250 to be won. You gain tickets to Depositors Freerolls for the remainder of the calendar month in which you deposit, so time your actions accordingly!
BlackChip Poker Bonus: Quick Facts
| | |
| --- | --- |
| Type: | Poker Bonus |
| Qualifications: | Deposit $25+ |
| Percent Match: | 100% |
| Min Bonus: | $25 |
| Max Bonus: | $1,000 |
| Issuance: | Redeemable in $1 Increments |
| Cashback Percentage: | 20% |
| Expiration: | 60 Days |
| Withdrawable | Yes |
| Extras: | Freeroll Entries |
Clearing the BlackChip Poker Bonus
Clearance of the BCP 100% up to $1,000 bonus is tied to the accumulation of Award Points. For every 27.5 Award Points you earn, you'll collect another $1 in bonus money. To release a $1,000 bonus, therefore, you must gather 27,500 Award Points within the 60-day period allowed by the bonus terms.
How to Earn Award Points
You'll pick up 1 Award Point for every dollar you pay in rake or tournament fees. In cash games, the rake calculation uses the weighted contributed formula, which means players get credit based upon the number of chips they actually put into the put rather than being rewarded for merely receiving cards in a hand. In case you don't rake a full $1 during a game, don't worry – you'll receive the appropriate fractional amount of APs.
The ratio of 5.5 APs per dollar of rake and 27.5 points required to clear $1 of bonus means that this special is worth 20% rakeback.
Managing Your Bonus Payments
BlackChip Poker put the power of issuing bonus payments in your hands. You can track and manage your bonuses by going to the "Rewards" tab of the poker software and then clicking on "Bonuses." You'll see your currently active bonuses and your progress toward completing them. Near the bottom of the screen, you'll be able to view the amount of bonus cash you have awaiting disbursement. Click on the "Redeem" button, and this money will be instantly transferred to your real money balance.
You can redeem as little as $1 at a time, or wait until a sizable amount builds up, and then grab it all at once!
We've just told you how the BCP bonus works, but if you have further questions about the software and games you can utilize to clear this bonus, then we have another page that you might find helpful. Our BlackChip Poker software and download review covers these aspects of Black Chip and a lot more.
Why Is This Bonus So Good?
Even though you have a full two months to unlock as much of your 100% up to $1,000 bonus as you can, you might be worried about the feasibility of endeavoring to bite off such a large piece of bonus money. However,
this bonus is better than it might appear even if you won't have tons of time to devote to it.
The small, $1 increments at which this bonus is issued mean that you don't have to attempt to reach certain, predesignated tiers in order to benefit from the bonus value. Whether you're entitled to $1, $5, $100 or the entire $1,000 bonus, you'll be able to keep whatever amount you deserve, down to the dollar.
Because the BlackChip Poker bonus payments can be claimed at the click of a button, there's no need to wait till the 60 days are up before you begin to get use out of the bonus. You can redeem more bonus cash every single day if you want assuming, that is, that you've collected the required number of Award Points.
With decently high player volume and the ability to play up to 24 tables at the same time, BCP ought to pose no problems for you as far as finding enough action to work off the $1,000 bonus. Whether you play high stakes or low, there's bound to be enough games running to keep you occupied.
Your Bonus Cash Awaits!
100% up to $500 on Your First Deposit
Other Promotions at BlackChip Poker
There are a dizzying array of promotional offerings at BlackChip Poker that go well beyond the first deposit bonus. You'll be able to enjoy the following after you register your account:
Elite Benefits
The Elite Benefits program is designed to give players some incentive to keep grinding at the tables. As you surpass certain point milestones, you'll get free cash added to your account, and you can trade in points for every more rewards. The more you play, the higher returns you'll achieve through Elite Benefits, and top-level individuals can see cashback rates in excess of 60%.
The Beast
The Beast is a cash game leaderboard that diverts a portion of the normal rake to the prize pool and then distributes it to hundreds of players every week. There's cold, hard cash and satellite tourney tickets to be won. You can score up to $2,500 per week – with no playthrough requirements – along with a $55 tournament entry.
Sit & Crush
The Sit & Crush leaderboard is active for sit-and-gos, Jackpot Poker and On Demand tournaments. You'll get a certain number of points depending on the fees you pay to enter these contests. At the end of the week, you could win up to $1,250 in real money as well as a $55 entry to a satellite tournament. During special Sit & Crush Happy Hours, all points are doubled.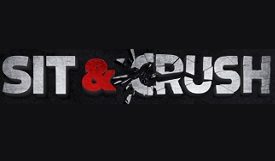 Reload Bonuses
From time to time, Black Chip provides reload bonuses for users who make redeposits. Although the sums involved are typically smaller than the first deposit bonus, the rates of clearance are sometimes better. Though there's no BlackChip Poker bonus code required to take advantage of the welcome bonus, you might have to type in a code to claim a reload bonus.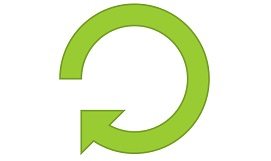 Million Dollar Sunday
Every couple of months, you'll get the opportunity to compete for your share of $1,000,001 in the Million Dollar Sunday tournament. Entry costs $250 + $12. This event has been known to fall significantly short of its guarantee, causing the poker room to have to cough up the missing cash to the delight of the participants. Satellites abound that permit you to win your seat to the MDS for less.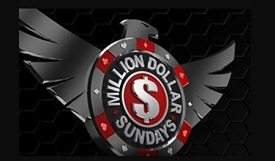 Tournament Series
A few times per year, BlackChip Poker hosts tournament series. The premier series at this online poker room is called the OSS Cub3d. Consisting of three divisions at different buyin levels, the series contains contests for every budget, and there are millions of dollars to be won. Other series include the High Five, which is a smaller affair that typically play out within the span of a week.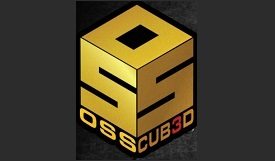 BlackChip Poker Cashier Info
Americans can use several channels to deposit to their BlackChip Poker accounts: credit cards, money transfer services, and crypto-currency, including Bitcoin. Of all of them, we recommend crypto coins as being the best, not only because of the high maximum deposit limit ($25,000) but also because they tend to be processed successfully more often than some of the other methods.
When you wish to retrieve your winnings, Bitcoin and other digital currencies are also a fine method to use. Though the maximum value for withdrawals is lower ($10,000), it's still more than you can cash out of your balance via any other means.
The other payout methods at BCP include checks and money transfers. Customers in locations outside the United States may have more payment options available to them.
BCP Casino and Sportsbook
Though they're basically afterthoughts at Black Chip, there is a casino and a sportsbook for you to enjoy if you should feel like participating in other gambling besides cards. You launch them from within the poker software by clicking on either the "Casino" or "Sports" tab. Your account balance will transfer over, and you'll soon be engaged in casino gameplay or wagering on the sports that catch your eye.
Sign up Today
Register a new BlackChip Poker account to receive a 100% up to $1,000 welcome bonus.
Leave a Review!
Average rating:
0 reviews