BlackChip Poker Download Review
BlackChip Poker: Slick Software for USA Online Poker
BlackChip Poker has been around since 2009 and joined the Winning Poker Network in 2012. Since its founding, it has earned a reputation as a site that caters to its players with great customers support and speedy withdrawals.
When you make a new account at BlackChip, you'll be entitled to claim a 100% up to $1,000 welcome bonus, and you won't even need to enter in a BlackChip Poker bonus code. All ring games, tournaments, and SNGs count toward your bonus progress equally, so you needn't worry about whether or not your preferred format is best for clearing it.
The software at BlackChip Poker is among the most highly rated of those available to U.S. residents. A plethora of game types, fully featured cashier, and error-free performance keep users happy with their poker experience.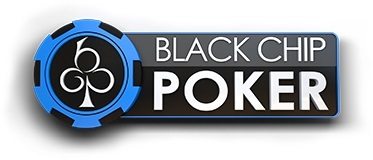 What Countries and States Does BlackChip Accept?
Management of BlackChip Poker prides itself on accepting players from all around the world. There are only a few areas from which customers are not allowed to register for the room:
Louisiana
Kentucky
Maryland
New Jersey
Delaware
Nevada
Washington State
Sweden
Guadeloupe
French Guyana
Mayotte
Réunion
Martinique
France
Spain
Italy
Turkey
What Computing Platforms Are Compatible with BCP?
At present, BlackChip Poker only works on standard PCs with the Windows operating system. There's no Mac or mobile client.
The system requirements to be able to properly run the BlackChip Poker software are:
Windows 7 or later
30MB+ hard disk space
512MB+ memory
1 GHz+ CPU
1024 x 768 display resolution or greater
16-bit color depth or higher
Downloading the BlackChip Poker Software
Downloading the BlackChip Poker client and setting up an account is a quick and straightforward affair
Follow our link to go to the BCP site
The poker software download will begin automatically
Once the installer has transferred to your machine, open it
Proceed through the installation screens until the process is complete
Run the freshly installed BlackChip Poker application
At the login screen, click on "Create new account"
The signup form will appear within the poker client as shown in the screenshot
You'll see a field marked "Bonus Code (optional)," but you don't need to type in any BCP bonus code to qualify for your bonus
Go through the registration pages carefully, entering your true personal details into the fields
Once you create your account, you must validate it by entering in a code that will be sent to you via email
Now you're ready to log into your account. You can enjoy the play money tables right away, but to contend for real money prizes, you must make a deposit (see below).
Depositing at Black Chip Poker
As long as you're logged into your account, you can access the cashier through the button on the bottom-right of the lobby labeled "Cashier." Select "Deposit" when you wish to add funds to your real money balance.
Players in the United States have credit cards, a couple of money transfer companies and crypto-currencies to choose from. The deposit values permitted for these processors are:
Credit Cards: $25 – $1,000
Money Transfer (MG): $50 – $500
Money Transfer (Ria): $50 – $700
Crypto Transfer: $50 – $25,000
If you're located outside the United States, you might have additional deposit methods open to you, like Skrill and other e-wallets. Whichever funding mechanism you opt for, you'll get the same 100% up to $1,000 bonus added to your account. You can find out more about this bonus by reading our BlackChip Poker bonus and promotions review.
After you choose the way you want to deposit, you'll have to supply all the particulars of your transaction. You may see a spot to type in a "promo code." It's not necessary to use a BlackChip Poker promo code with your first deposit although you might require one later when you take advantage of reload bonuses.
Don't Hesitate - Play Poker Today!
Join BlackChip Poker, and score yourself a bonus of up to $1,000!
BlackChip Poker Software Overview
The software deployed at BlackChip Poker was created by IGSoft, formerly known as Dobrosoft. A brand-new poker client was released in 2013, transforming the software in use at BCP into one of the best on the market. It has all of the features that you would expect, plus a bunch more that are not to be found at every internet poker site.
BlackChip Poker Lobby
The lobby at Black Chip Poker contains tabs along the top that let you select the type of game you're looking for, and there are further sub-categories below them to refine your view. You can click on any column in the display to sort the games shown by that stat.
A powerful system of filters exists to narrow down the results according to many criteria. Want to see only six-handed NLHE tables that already have at least three players seated? No problem; this is trivial to achieve with the BCP filters.
One thing that's a bit unusual is that when you browse over to the "Sit & Go" or "Tourney" tabs, a new window will appear. This can be a bit confusing, but it isn't really a big deal.
You can also view your promotions, including bonus progress, from within the lobby. This includes the leaderboards that are active at BlackChip.
BlackChip Poker Tables
The tables at BlackChip Poker are more or less standard, but there are a few nice touches, like the ability to change your avatar's expression quickly and painlessly. You can jump to the table options or the hand history viewer with just a single click.
There are many display options that you can fiddle with until the tables look the way you want them to. You can adjust the background color, the card backs and fronts, your preferred seat and even the sounds that play when certain events occur.
If you're a dedicated grinder, then you'll be thrilled to discover that it's possible play up to 24 tables at the same time. While multi-tabling, you can cascade or tile your windows to make them easier to manage. Resizing a table is as simple and clicking on one of the corners and moving your mouse, and then you can apply that sizing to all tables with the touch of a button.
Railbird
If you want your friends to be able to watch you play, even if they have no desire to download BlackChip Poker, then the Railbird feature at BCP is for you. You can click on a symbol that looks like a television whenever you're seated at a table, and a special link will be copied to your clipboard. Share this link with whomever you wish, and they'll be able to view the action in a Flash window on their computers.
The best part is that the video feed will follow you from table to table as you move. This is wonderful for tournaments where tables are breaking all the time. Now, your friends won't have to try to find your screenname in the lobby to keep track of where you are.
Hand History Replayer
BlackChip Poker has a graphical hand history replayer that has the interface of a VCR. You can pause the hand, step through the action one decision at a time, or view an entire hand from beginning to end. A speed slider lets you choose the pace of the replay.
You can access the player notes while reviewing hands in the replayer. If you notice anything about an opponents' play that you think unusual, you can thus take a note on it, and then the next time you face him or her at the tables, you'll be able read what you wrote earlier.
Black Chip Poker Games and Stakes
Black Chip offers perhaps the greatest variety of games of any mainstream online poker site in the U.S. market. What's more, you can participate in them for buyins both large and small, so there's something for everyone.
Cash Games
Cash games stakes run from $0.01/$0.02 up to $50/$100 in NL Hold'em and PLO. For PLO/8, the range goes from $0.01/$0.02 through $25/$50. Unlike at many rooms, even the upper end of this spectrum sometimes runs.
The fixed-limit section covers Texas Hold'em, Limit Omaha/8, Stud Hi and Stud/8. The blind levels start out at the micros and reach all the way up to $30/$60 and even higher in some cases. Limit player traffic is nowhere near as bustling as in the big-bet games, but there are typically a few games going at any given time.
Sit-n-Go
The buyin levels supported at BCP for sit-and-goes run the gamut from $1.50 to contests costing more than a thousand dollars to enter. Hold'em, PL Omaha and PL Omaha Hi-Lo are the game choices though there's no fixed-limit action to be had. Tables sizes are 9, 6 and 2 players. You can register for normal-speed, turbo and hypers.
Whenever Black Chip runs tournament series, there are usually step SNG satellites that you can work your way through to win major tourney entries for a pittance. The same is true of the World Series of Poker.
Jackpot Poker
Jackpot Poker is a lottery-style game that fires up when three people join after which a random multiplier is rolled. This number is multiplied by the buyin value to determine the prize pool amount. The maximum cash up for grabs is 2,500 times the buyin, but most of these contests see a multiplier of 2 selected.
Jackpots normally only pay the winner, but the top three multipliers feature a 75/15/10 distribution where everyone receives a prize. There's also the possibility of making a deal when one of these high multipliers is hit, and if all three players agree, this distribution is changed to 40/30/30.
You can partake in Jackpot Poker at price points of $2, $10, $25 and $40 for NLHE and $2, $10 and $25 for PLO. It's possible to play up to 10 Jackpot Poker games at a time.
SNG 2.0
SNG 2.0 is spread at the Winning Poker Network sites, including BCP, and nowhere else online. It takes the traditional sit n' go formula and refreshes it will a variable prize pool and the potential for massive paydays.
Before the game begins, players take turns revealing randomly drawn cards. Based upon the combinations that turn up, the prize pool can grow – even to the point that all entrants get paid. A five-figure jackpot exists that can be awarded should the right sequence of cards appear.
SNG 2.0 is listed at the following buyins: $5 + $0.50, $10 + $1, $25 + $2.50, $50 + $5 and $100 + $9.
Multi-Table Tournaments
BlackChip Poker offers millions in guarantees per week with the largest being the $150,000 Sunday Special that costs $200 + $15 to register for. Every once in a while, there's a special Million Dollar Sunday that has a prize pool of at least $1 million. There are, of course, humbler MTTs that cost just a buck or two to join.
A couple of times per year, there's an OSS Cub3d series that distributes seven figures across dozens of events. There are sometimes leaderboard prizes too to reward consistent performance across the entire series.
Random Number Generator
When deciding on where to play online cards, the fairness of the Random Number Generator (RNG) is a common concern. Rest assured that the RNG in place at Black Chip Poker is truly honest and properly coded.
The RNG has been submitted for testing to iTech Labs, one of the most trusted organizations in the world for this type of work. iTech has given the BlackChip RNG the nod, saying that "the card sequences are unpredictable, non-repeatable and uniformly distributed.
BlackChip Poker Withdrawals
Black Chip offers payouts to U.S. customers via crypto-currencies (including Bitcoin), checks, money transfer and debit card. However, these last three forms of payment carry sometimes-annoying fees. BTC and other digital coins are always sent free of additional charges, and they only take a day or two to hit your crypto wallet.
The minimums and maximums for these various forms of cashout are as follows:
Cryptos: $50 – $10,000
Check: $100 – $3,000
Money Transfer: $100 – $290
$1,000 Free With Your Name on It!
Deposit at BlackChip Today to Get Your Free Cash – up to $1,000
BlackChip Poker Extra Features
On Demand tournaments
With On Demand tournaments, the event starts when a certain number of people register, just like a sit-and-go. But there's a late registration period, like in a multi-table tournament, during which more individuals can join. The prize pool can therefore grow to a much higher figure than it was when the tournament started.
Elite Benefits
The Elite Benefits program rewards users with free cash when they earn enough Player Points, which are generated through normal play. Additionally, these points can be exchanged for real money. The more you play,
the greater the rewards can be. At the highest levels, players can trade in points for a massive $10,000 at a time!
The Cage
Every Wednesday, BCP runs a special $1,000 + $50 tournament called The Cage. It's a timed event: Gameplay stops after five hours rather than when there's only one player remaining. At the end of this timeframe, all players who have chips remaining will be paid out in proportion to their stack size. The Cage is thus a kind of combination between an MTT and a cash game.
Double or Nothing
Whenever you leave a cash game or a tourney, you'll get the chance to go double or nothing on your winnings or losses. Choose red or black, and then flip the card over to see what the results are. Beware the jokers, though, because pulling one of them means that you lose no matter what color you select. Double or Nothing adds excitement to the game!
Attached Casino + Sportsbook
When you need a break from the poker tables, you can head over to the casino or sports-book and wager in these products. Although Black Chip is mostly focused on poker and these platforms are a bit basic, they do allow you to gamble in multiple ways. Blackjack, slots, roulette and all your other favorites populate the casino while you can bet on NFL, MLB and other major sports in the sports-book.
Multiple Support Channels
You can reach out to support agents whenever you encounter an issue. They're standing by to address your concerns through toll-free telephone (1-877-314-4195), email webform and Live Chat. In addition, there's an extensive FAQ section on the website that contains the answers to common queries.
P2P Transfers
Everyone with an account in good standing at BlackChip Poker can transfer money to other users and receive transfers as well. This is perfect if you want to make small side bets with your friends or stake them into big MTTs. You can also encourage the people you know to jump online for card games even if they might be leery of depositing their own money.
Weekly Leaderboards
With The Beast for cash gamers and Sit & Crush for sit-n-go players, BCP hands back a considerable sum to its customers. Each week, hundreds of players place on these leaderboards and score cash and satellite tournament entries. Nothing extra is taken from users to fund these promotions – they're paid for through a portion of the normal rake.
Sign up Today
When you create an account at BlackChip Poker, you'll receive a 100% up to $1,000 welcome bonus!
Leave a Review!
Average rating:
0 reviews